Zuckerberg: The Digital Gutenberg
I had the privilege of spending time in Aspen last winter to partake in a Socrates Seminar—a program of the Aspen Institute—that discussed the changing role of the media. We examined how the 2016 election and social media have contributed to a decline in institutional trust, as well as how "dangerous" information spreads at a heretofore unknown speed. Since that meeting last February, I've been pondering a historical analogue to our current moment: the rise of Gutenberg's printing press and Martin Luther's use of the new technology to sow "dangerous" ideas—ideas that sowed seeds of mistrust in society's big religious and political institutions. I published the fruit of a year of so of pondering on these ideas last week in Areo Magazine.
Wabash College's Democracy and Public Discourse Initiative
As part of my work with the Independent Institute to highlight groups across America working to heal our social fabric and public discourse, I wrote about Wabash College's Democracy and Public Discourse initiative. The program trains students in deliberative processes and scholarship and then deploys the students to communities across Indiana to help solve "wicked problems"— seemingly intractable issues with many causes and no simple solutions. You can learn more about their fascinating work here.
Louis XIV Invented the Faux Etiquette of Political Correctness
My first piece for AIER looked at the ever-changing notions of what is and is not "political correct" parallel the rules of etiquette in seventeenth-century Versailles, where the Sun King used social norms as a means of political control. I invoke Doctor Johnson, who reminds us that there is nothing inherently virtuous about using politically correct language in order to appear "unbiased" and "inclusive." Johnson's definition of "mouth-honour," a term originally used by Macbeth, aptly describes the problem: "civility outwardly expressed without sincerity." Check out the full essay on here.
The Secret Behind the Success of Avengers Endgame
This month, I dabbled in foreign territory for a student of history: pop culture. My own research has me on a classical history kick, exploring how the mythology of the Greco-Roman world was essential to culture formation and identity building. I was wondering whether a lack of common mythology is a reason for our fragmented culture today, and as I described this idea to a friend, he said, "American Myth? That's Avengers!" This happened to be opening weekend for the latest in the Marvel Cinematic Universe series, so we went to see it. I discovered my friend was right! The stories of the Avengers are riveting because they are familiar. This essay tracks the historical and mythological precedents to some of the characters, and explores why myth and storytelling are essential to any culture: they way they help us understand ourselves. You can find the essay at AIER.
What the Game of Thrones Finale Can Teach Us About Politics Today
My husband Kian and I joined millions around the world last weekend in watching the series finale of Game of Thrones. It was beloved by some fans, bemoaned by others, but here at AIER I argue that it ultimately offers us some important lessons on politics today: justice at any cost is not justice at all.
Treat Others the Way Chick-fil-A Treats You
"Here at Chick-fil-A, we treat our colleagues in the back kitchen as well as we treat our customers," I recently overheard a Chick-fil-A supervisor sharing with a new employee. Chick-fil-A's unfailingly good customer service has always fascinated me, but listening to this exchange prompted me to dig a bit deeper into the secret behind their success and customer loyalty. Discover that secret here.
Weave: The Social Fabric Project
Last week I was invited to attend the first national meeting of "Weavers" as part of a new community-building initiative led by David Brooks and The Aspen Institute. Over three hundred local leaders from across the country met in Washington D.C. to discuss how they are working to heal our fragmented social fabric and to learn from and encourage one another along the way. It was a privilege to be there, particularly because the gathering ties into my current book project, which highlights the stories of people doing this important work across America (in a continuation of my article The Curious Reemergence of Little Platoons).
Speaking at a Paris Rotary Club
It was an honor to be invited to offer a few remarks to the Rotary Club of Paris last week. I spoke on the difference between politeness and civility—the former has roots firmly in Europe's royal courts, while the latter emerges from a more democratic recognition of the basic dignity in our fellow man. I was able to offer a few words in French, and then to my surprise had a translator for the remainder of my talk—which meant I had to cut my speech in half at the last minute! My audience was generous, and it was in sum a lovely evening and trip.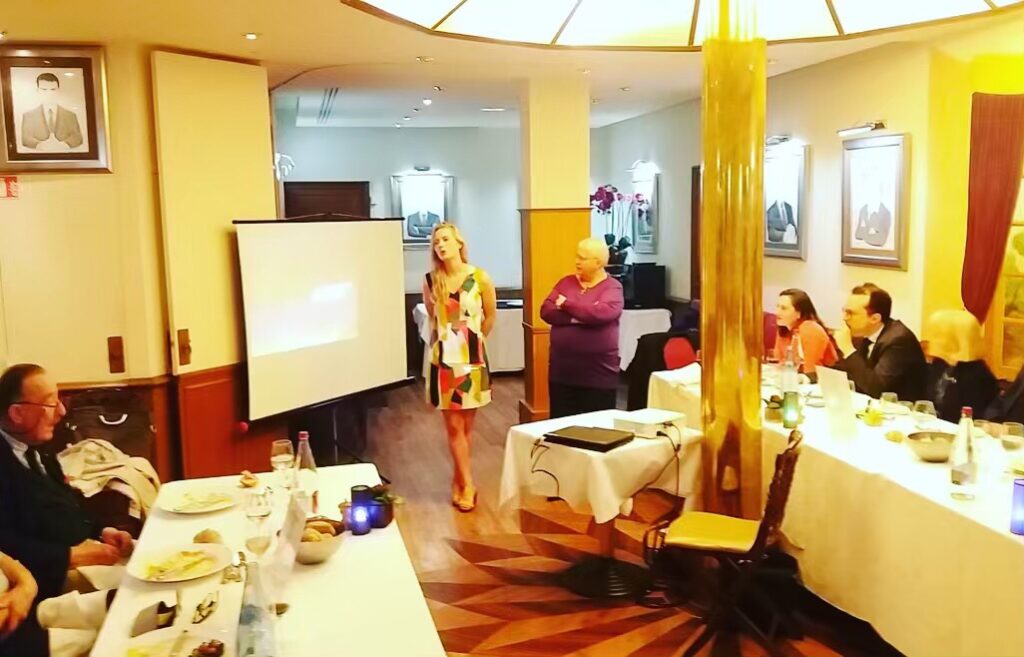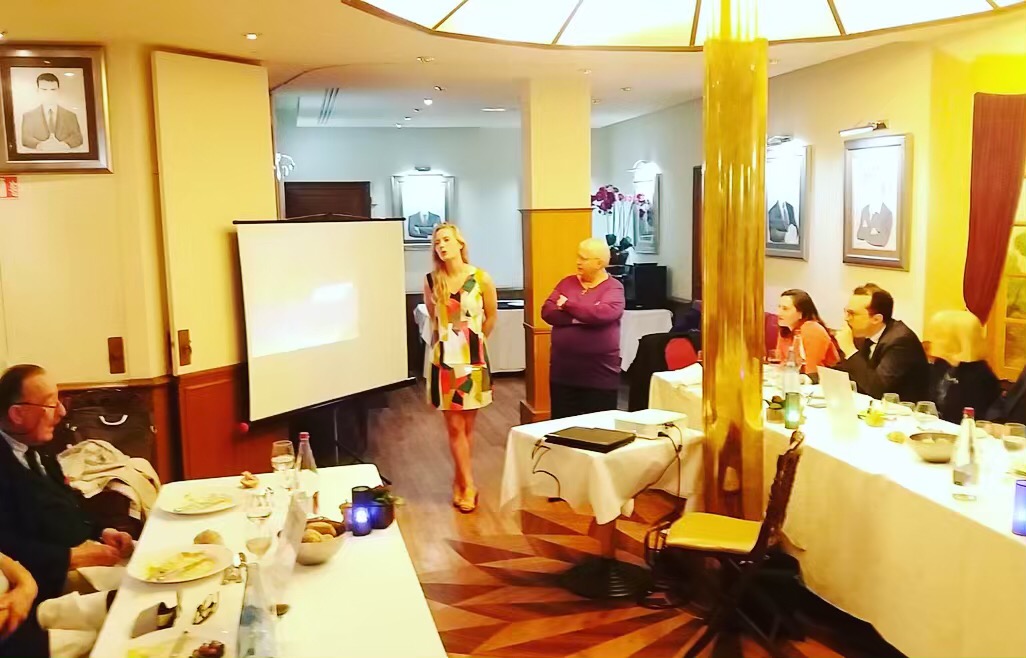 Mitch Daniels Leadership Foundation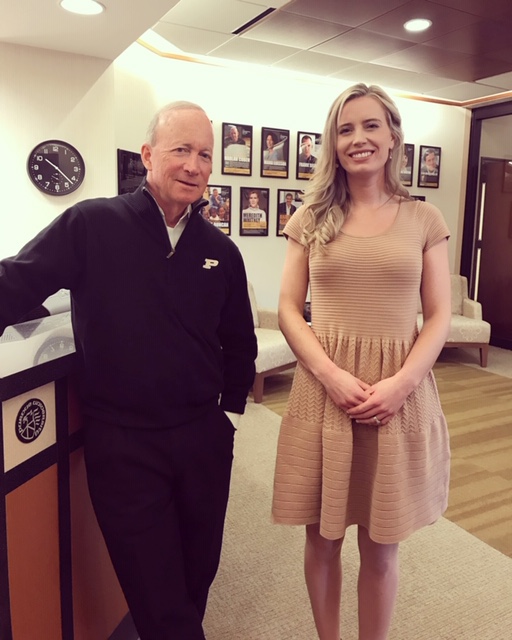 I'm thrilled to have been asked to be a part of the Mitch Daniels Leadership Foundation Fellow class for 2018–19. The fellowship brings together young leaders from around Indiana for different events and educational opportunities, with the objective of empowering them to effect positive change in the Hoosier State. It was wonderful to meet the fellow members of my class this past week, and end the day at a reception in the lovely home of Mitch and Cheri Daniels.